Rancho Carlsbad - A Gated over 55 Community!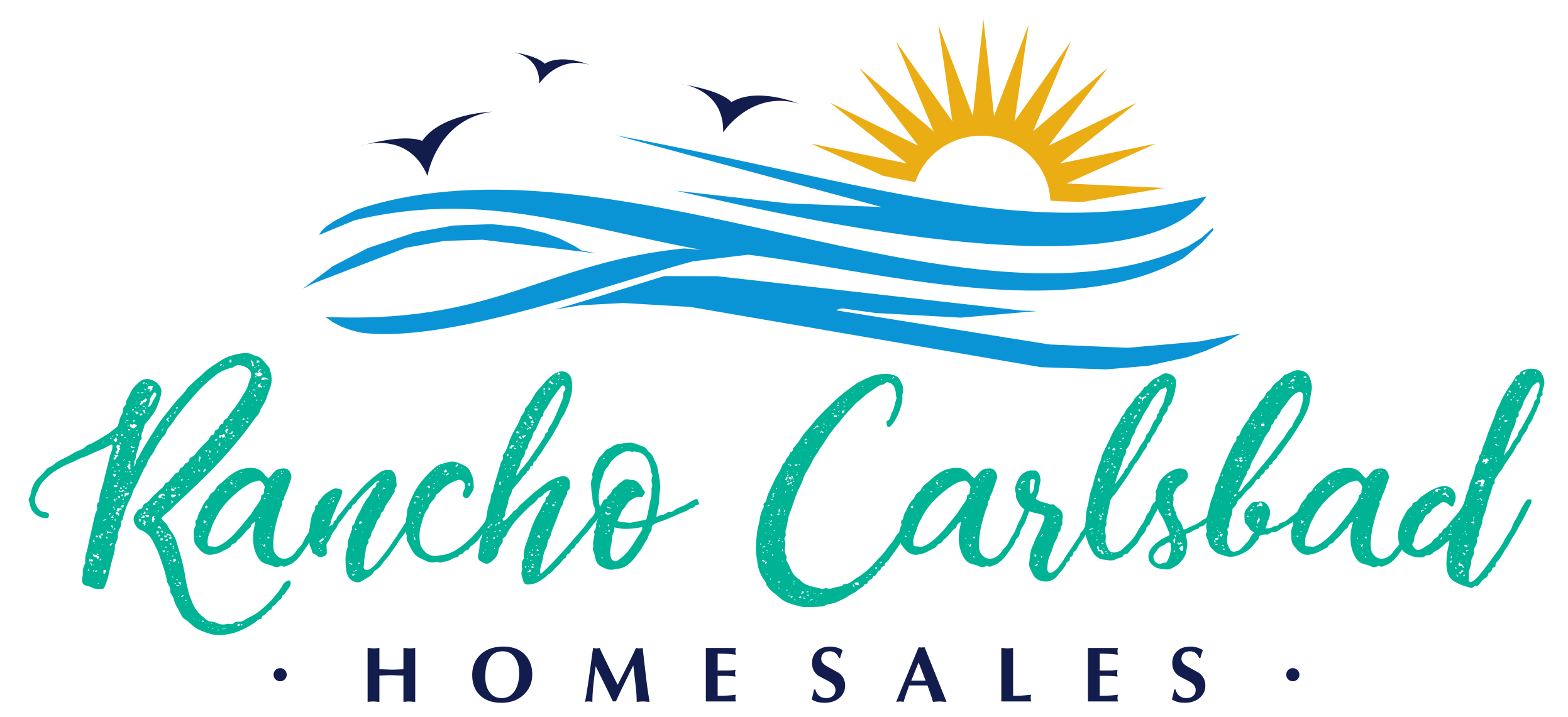 . Rancho Carlsbad Home Sales Real Estate Agents (760) 438-0237
For the HOA call (760) 438-0332
For the Front Gate Courtesy Patrol (760) 438-4616
Looking for a 55+ Active & Healthy Lifestyle Community close to the Beach? All roads lead to Rancho Carlsbad Country Club Estates! The Road Less Traveled area of Rancho Carlsbad enjoys peaceful and serene views. Note the rustic old world real wood bridge as you drive over the Agua Hedionda Creek that runs through this community. Plenty of vistas and places to stroll on an almost picture perfect background. A Scenic Fresh Water Pond with Waterfall is the center of the activity center that often has outdoor group BBQs and live music in the summer months.
There are 504 single detached manufactured homes on land that you own in this gated 24/7 manned and courtesy patrolled community. All homes are single story and offer a range of sizes between 1,344 and 2,400 square feet. They run from 1972 year built to brand new with various builders and floor plans. Most have large open kitchens and window from the kitchen prep area. Most have three bedrooms although some are two. Owners have customized the side and backyards to include beautiful decks and overhangs. Most offer 2 to 3 car tandem parking, but some offer side by side enclosed and attached garages.
Amenities include huge Clubhouse, Sparkling year round heated 64 foot Pool, an extra large Hot Tub/Jacuzzi/Spa, Fully Equipped Fitness Center, Billard Room, Pickle Ball, Regulation Tennis Courts, A cute enclosed Doggie Park, Book and Video Library, and a colorful Community Garden. Adjacent the Rancho Carlsbad public 18-hole Golf Course, and just a Golf Cart Ride to it all! Lots of club activities every week if your interested in getting to know new neighbors.
For 2023 the Monthly association fee is $394. There is No Mello-Roos or CFD Taxes.. You own the land, so you do pay regular property taxes though, but being over 55 you may qualify to keep your old property taxes if they are lower. (see Proposition 19 LINK)
Note: One resident must be 55 or older, the second person can be 45 years of age. One dog and two cats are allowed per home. If this doesnt work for you please let us find you a home elsewhere as our team specializes in over 55 areas and other local homes.
OUR TEAM - Dawn (long time north county San Diego resident), Rob (specializing in property management and has an active license for retirement planning and financial services), Jason (former Building Inspector, License Notary), and Carin (Managing Broker with 30+ years of experience)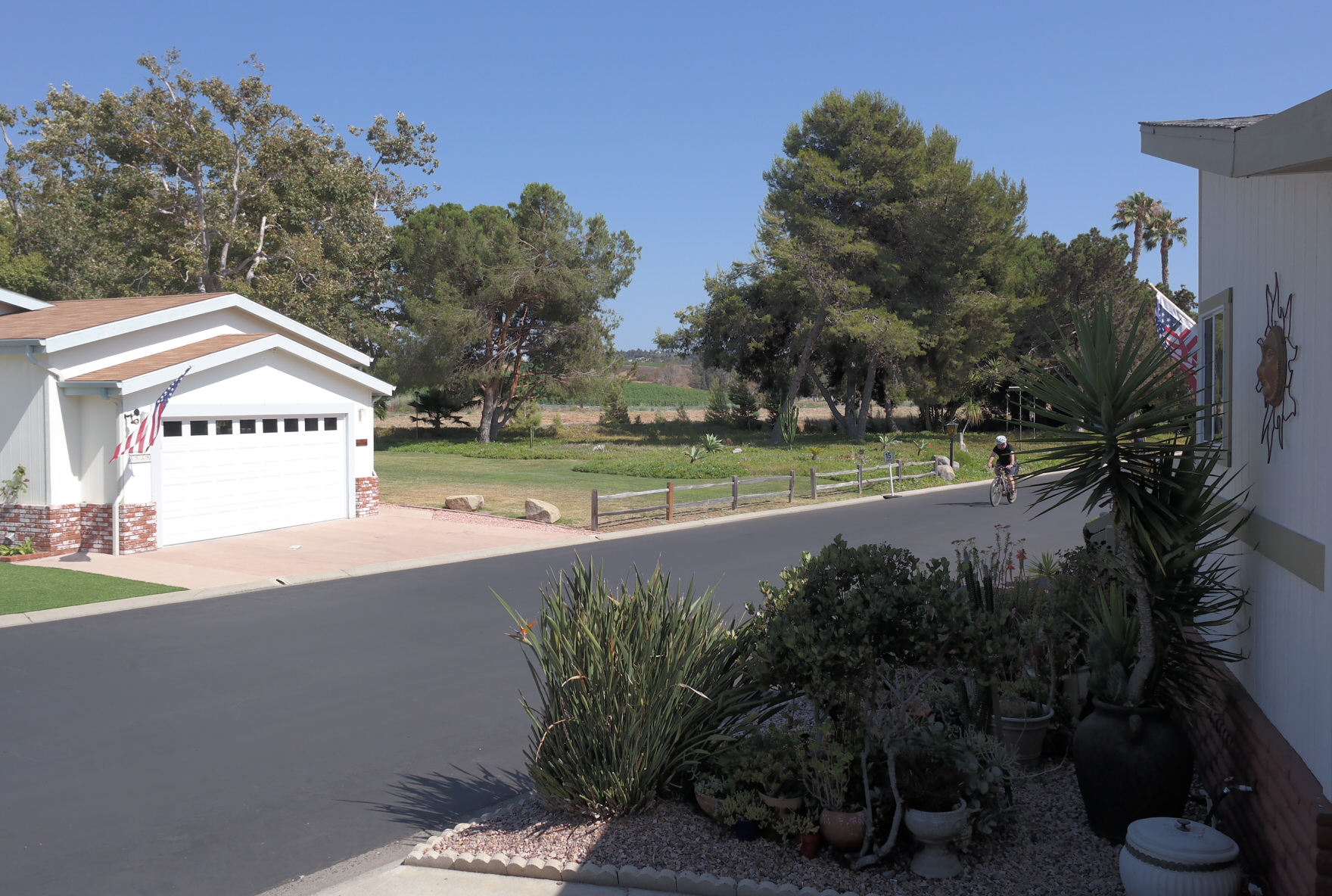 Rancho Carlsbad! A place to come home and relax or meet new friends! This is more than home, this is a wonderful community full of Life! Your new adventure starts at the welcoming 24-hour Manned Gate, then wander over the rustic Wood Bridge that rests over a live bubbling waterway on your way to the active community center for a party or other social event! Serene setting with Streams, a beautiful Pond, Waterfall and Fountain, Gardens, RV Storage, Dog Park, Tennis Courts, Plus so much more! There are many clubs if you're the social type, or if not just enjoy the beautiful open spaces and neighboring golf course (additional fee for golfing next-door). Onsite Gym with Exercise Equipment, Book and Video Library, Billard Tables, Ping-Pong, Shuffle Board Courts, Arts and Crafts Studio, Year Round Heated Pool and Jacuzzi.
Located just south of "Robertson Ranch and the "Foothills" off Cannon and El Camino Real. Just a few minute drive down to the sand and beautiful beachfront sunsets or 35 miles to down town San Diego. Plenty of local things to do in nearby Olde Carlsbad or the abundant shopping nearby.
Check out other current homes available (see below)!
Call for an onsite community tour or view inside an actual home for sale.
RANCHO CARLSBAD SPECIALIST - (760) 438-0237
Tips for Home Buyers and Sellers:
How to avoid a Reverse Mortgage Trap
Home Buying and Mortgage Tips for Retirees
How to Retire Early by Investing in Real Estate
Check Out Our Walking TOUR of the AMENITIES VIDEO # 1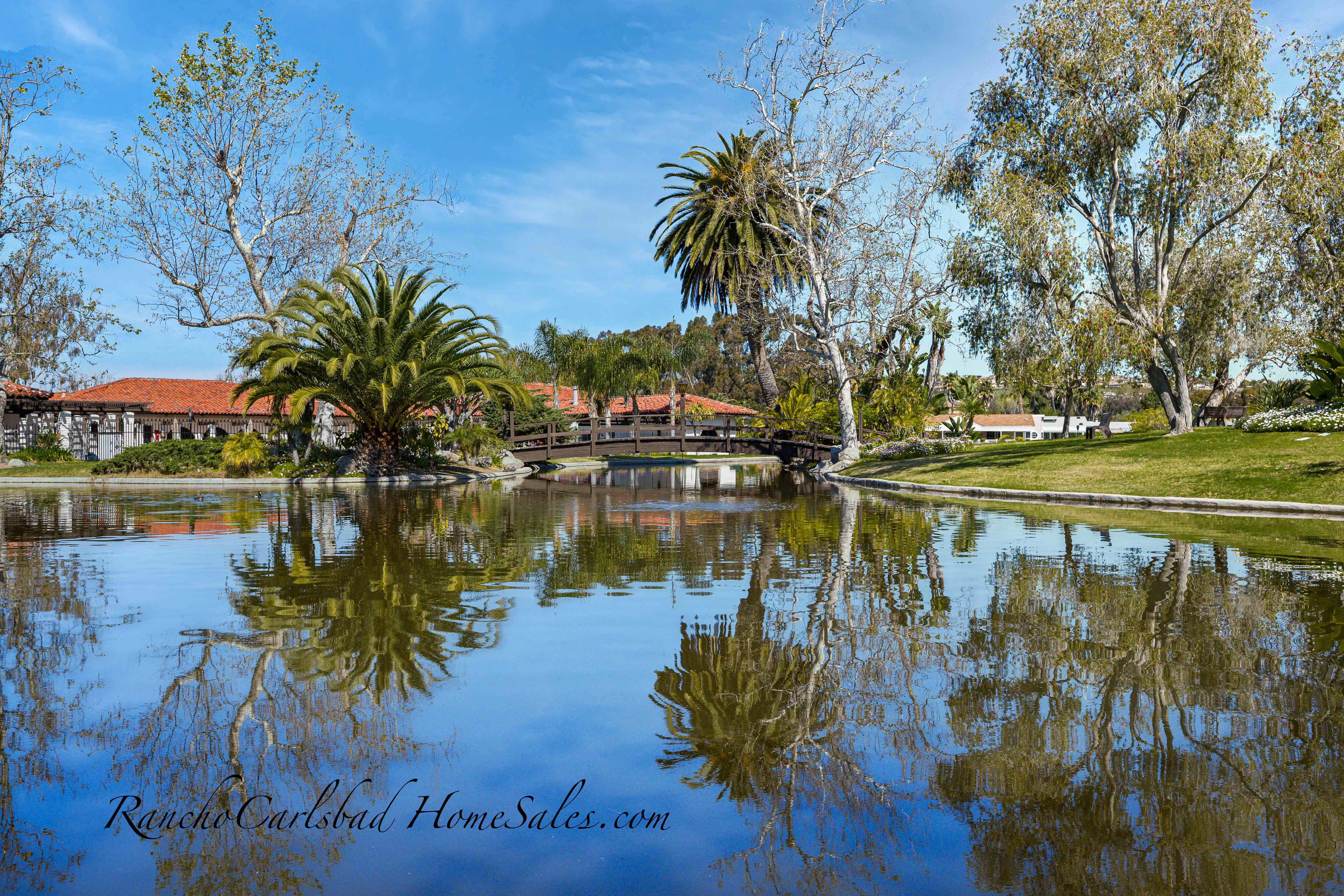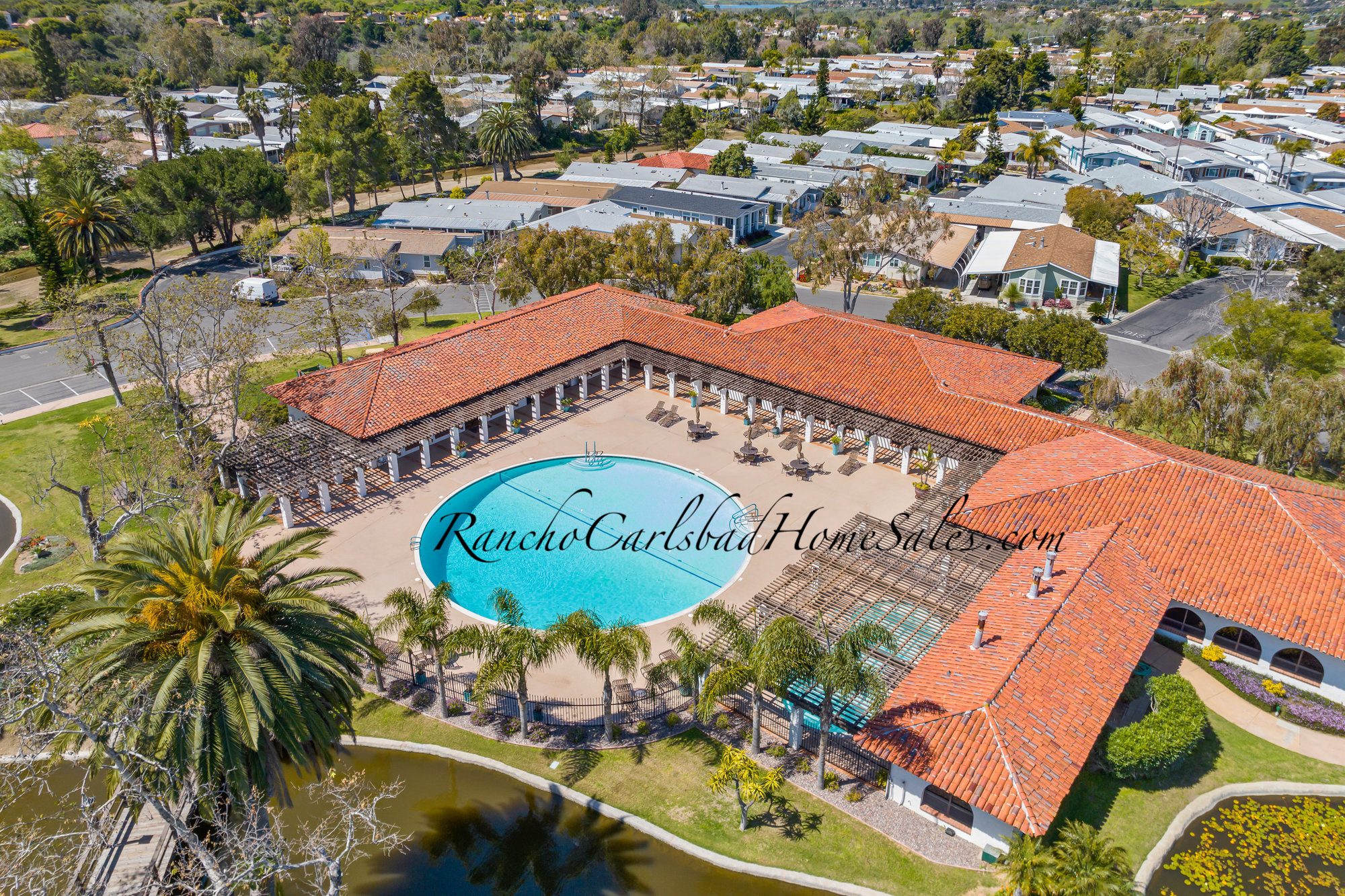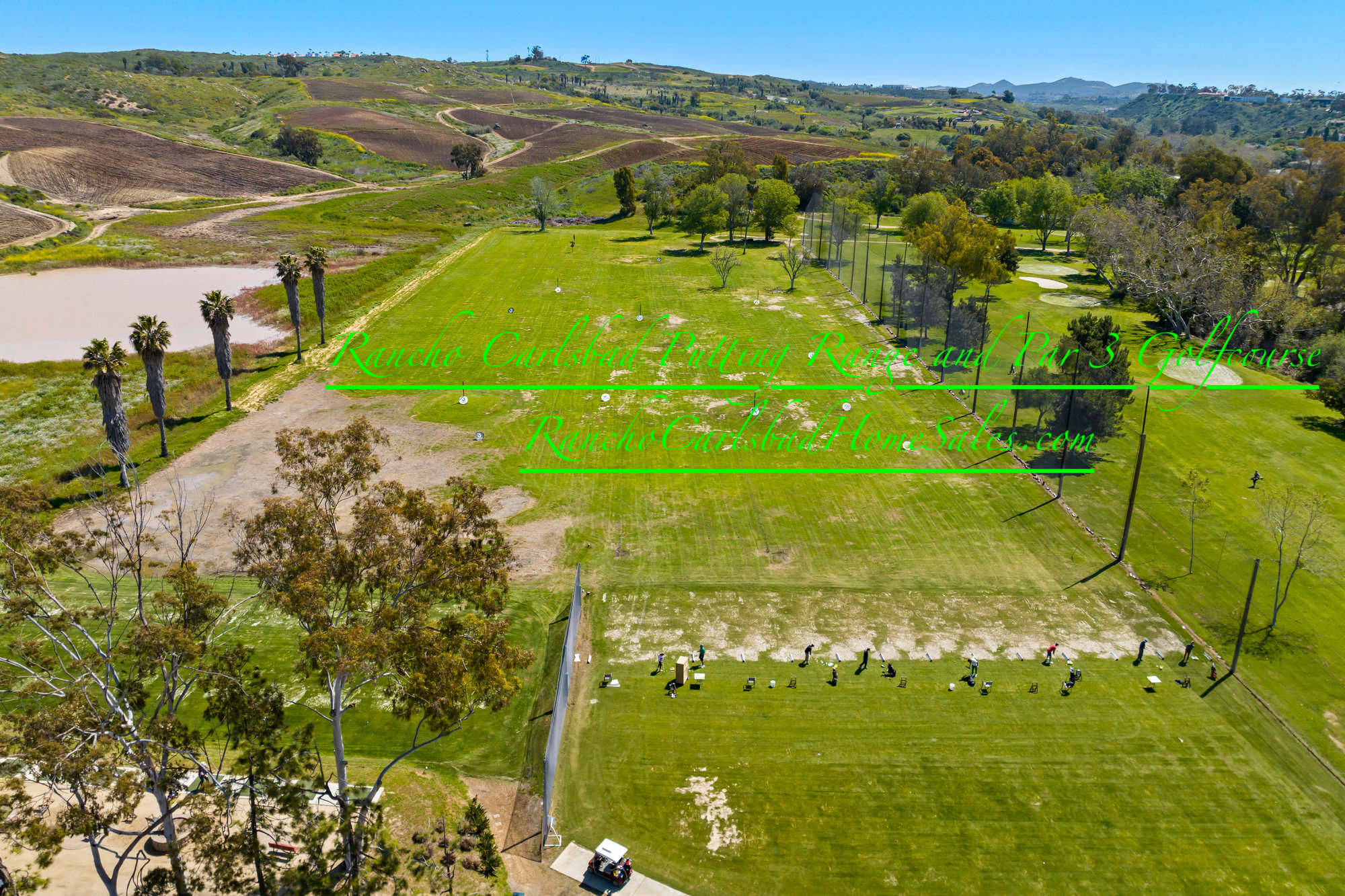 Just as a note: we are not associated/or affiliated with the HOA office in any way, but instead help service the community's real estate needs, both sales, leasing and property management. We are an Independent Real Estate Company that is called Rancho Carlsbad Home Sales. Our Office is located right down the street from the community, ready to meet you at the gate to give you a tour and show you all the homes available.
Thank you for visiting and may God Bless you!
Rancho Carlsbad Home Sales is a DBA of Top Agent Realty Group license #01358990. Rancho Carlsbad Home Sales is not affiliated with Rancho Carlsbad Owners Association.