Simply "talking" about a situation does not usually resolve the root cause of the problem; it typically requires the "right" course of actions to bring about effective and healthy change.
Using Cognitive Behavioral Therapy, Dr. Chapman will help enable you with the skills and the tools needed to begin and complete the steps required towards achieving the goals and dreams that you desire.
Dr. Chapman provides these CBT counseling services in San Diego county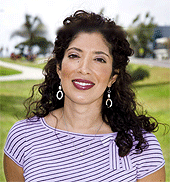 The office of Dr. Cynthia Chapman is located near the coast in the village of Carlsbad at:
2850 Pio Pico, Suite J
Carlsbad, CA 92008
(858) 336-7189
Office Hours
Our normal office hours are Monday through Friday from 9am to 6pm.
California Clinical Psychology License #: PSY 18762